R J Reynolds Senior High School
Class Of 1962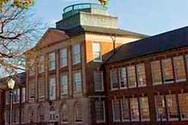 Message Forum
04/02/17 11:56 AM
#90

What a fun video of the 55th Reunion Committee! The plan for this fall sounds wonderful and I am really looking forward to it. So many thanks to all of you for for your hard work and planning a good time for us. When I tell friends here the things we have done for our reunions, they are amazed. So many just have a dinner in the gym and that's it. You definitely have style and class - and we all benefit frm it. Thanks for your hard work!
04/03/17 08:28 AM
#91

My oh My, Where have all the flowers gone long time passing? I am so blessed as I recall ( which is becoming more difficult with years) from 1962 to 4-3-17 and the life learning experiences when life prospers me does not always mean wealth prospers but in my experiences with people and with the nature of this worlds creations. No matter the aches and pains "Life is Good".
06/23/17 11:27 AM
#92

The following appseared in the newspaper:

WINSTON-SALEM 7/8/1943 - 6/15/2017 Mr. James Manuel Moore Jr., 73, of Winston-Salem, passed away Thursday, June 15, 2017 at Forsyth Medical Center. He was born July 8, 1943 in Forsyth County, the son of the late James Manuel Moore, Sr. and Julia Rae Langley Moore. Mr. Moore worked for R. J. Reynolds Tobacco Company for 15 years before starting a new career driving a tractor-trailer. He loved traveling and meeting new friends all over the United States. He was a loving father and grandfather. Survivors include one daughter, Angela Moore, and one son, Jimmy Moore, both of Winston-Salem; three grandchildren, Stephanie and Shannon Goodson and Dillon Moore; and two great-grandchildren, Ashlynn Covington and Clayton Bradley. There will be a Celebration of Life Service at a later date. The arrangements are by Hayworth-Miller Silas Creek. Online condolences may be made at www.hayworth-miller.com.
10/11/17 10:01 AM
#93

Last week-end's 55th reunion was extremely meaningful to me. I enjoyed the hospitality at Kathy Traylor Sink's home...she and her husband Mike took such good care of me. For all of you who planned the reunion, and all of you who attended, I am so grateful. So many people were extremely kind to me and made me feel cared-about. I appreciated people introducing themselves, to wake up my brain cells tying their names to their faces, that have been dormant for 55 years. It may have taken me a few minutes, but I started remembering many of you and the good times we had. And, even the rough times I remember from high school (which we all had) just seemed to melt away. Even with 2 nights, there were still some friends I didn't get a chance to talk to. So, I'll just have to plan to come to the next one. God bless all of you, and keep you in His care as you continue your journey!
10/18/17 03:01 PM
#94

THANK YOU! It was a great 55th Reunion! Thank you, all the members of the Reunion Committee, who worked so hard for so long to bring us such a wonderful celebration. All the events were well planned and all who attended, I think, enjoyed each stage of our 55th celebration. It was great to see all of you again and a special thank you to Cam Dize for opening up her place for that incredible Saturday night dinner. The food was wonderful and the setting perfect for the memorial to honor our departed classmates. I loved seeing you all again and remembering those halls of Reynolds High with such great friends.
10/18/17 03:44 PM
#95

Our 55th Reunion was SO much fun! It was so good to reconnect with friends and relive memories of our days at RJR. The pictures being shared by attendees are priceless--a great way to extend the joy. Thanks!

. Kudos to all involved in the extensive planning and preparation for the weekend's events. As a late-comer to the Reunion Committee (in January), I really enjoyed the get-togethers with committee members, hosted by the Ogburns. Bright ideas and good humor were plentiful.

Thanks, too, to Anita Ogburn for all she does to make this website available for us so we can share memories... and our lives.
10/18/17 03:56 PM
#96

I am SOOOO jealous. Count me in for the 60th, OK? Just couldn't get away from my 100 students, only some of whom would have been very pleased to have cancelled classes. Sounds like everyone had fun. Hold that thought until 2022, please.
10/19/17 11:47 AM
#97

I have read all the posts and looked at the pictures and really am sick I couldn't come at the last minute. Anita was so sweet to drop my goodie bag off at my home--thank you so much! I am (now was) a beekeeper and had an accident with my bees the week of the reunion. I was stung multiple times and now know that I have developed an allergy to bee stings. My ankles and legs were terribly swollen, making walking impossible. Also I was on prednisone which makes me loopy (please don't say you wouldn't have noticed!). I hereby volunteer to be on the committee to plan the next reunion (60th?) though no one could do better than this committee. Danny, your minutes were a hoot! PS All of you look great!
10/19/17 01:48 PM
#98

Bees? How cool is that! My life is dull by comparison. Me, besides hiking and kayaking, I make rugs — currently on #97.

I too regret missing the reunion, tremendously. But it was either that or divorce. Judy got an honorary degree from Sewanee that weekend, on top of her JD from UVA. I'm now proud to be married to a paradox.

Have really enjoyed the photos and comments. You all look great. And I appreciate all the work that the committee put into it. Looking forward to the 60th! — Don
10/20/17 03:39 PM
#99

Hi All, including Dianne, Paul, and others who could not make the reunion.....

For those of you who weren't there, we missed you and are so sorry you could not join us. The reunion could not have been any better....rain? ....What rain? Yes, it did rain but there was a wonderful large tent adjacent to the stage/ cabin. The two areas together were spacious and it had the effect of drawing the crowd closer together, promoting a lot of visiting! The grounds and tables were beautiful, the food delicious, the ceremony led by Tom Ogburn very moving....I don't think the planning committee could have added a single detail to have made it better.....they did it all! In in addition to letting those not there know we missed you, I want to thank all those on this committee for all the obviously HARD work you did to put together this lovely party. And especially Cam for providing the perfect venue. I know what it takes to enable a gathering like that to happen and I want to thank you all from the bottom of my heart for your efforts in making it absolutely the best.

Dianne, I am really sorry about the bee accident and was so sorry you were not able to be there. I had been looking forward to seeing you since we had communicated not too long ago. I am going to call you the next time I am in WS and hopefully we can catch up.

Again, many thanks to all who made this such a lovely event. I feel very fortunate to have such dear friends.

Jean Holton Wilson
10/20/17 04:32 PM
#100

Yikes! Dianne, in my amazement at your hobby, I overlooked the news of your terrible accident. Very sorry about all the 'collateral damage,' including missing the reunion, enduring the misery, and having to give up a wonderful hobby. Do keep everyon posted on your doings. You lead a remarkable life.
10/20/17 06:19 PM
#101

Don, your wife sounds amazing.
10/21/17 02:11 PM
#102

I, too, was disappointed not to be able to come to the 55th, although I had blocked off the dates. But life

happens, and I couldn't make it. The pictures are wonderful, and it's great how enjoyable it was for those

who could make it. I also loved Danny's minutes... almost like being there!

See you in 2022!

Erik
10/22/17 01:18 PM
#103

Many of us 1962 graduates might have a page on Facebook. I'm there.
https://www.facebook.com/search/top/?q=reynolds%20high%20school%20class%20of%201962
01/18/18 01:23 AM
#104
01/18/18 09:03 AM
#105

likewise an ole man
01/19/18 11:40 AM
#106

The thing I noticed most about the 55th reunion is that the competitive, naive, full-of-ourselves 18-year-olds that graduated with us have become the compassionate, caring "old folks" who mourn our losses with us, and celebrate our endeavors with us. We've all been through great times and horrible times, and are better people for it.
02/16/18 07:40 PM
#107

Here is a site you may be interested in also, for all the people that went to RJR during the roaring 50's: www.rjr50s.myevent.com Enjoy!
07/30/18 02:06 AM
#108

To all of the classmates who came to RJ Reynolds from Granville Elementary and the West Salem area: I know you all remember Granville Park and the fun we had there....the swings, slide, sandbox, teeter-totter, tennis court, etc.....and especially the sprinkler pool. What a great place to cool off on hot summer days! Of course, it's no longer there, but the new residents, along with a few of the older ones who are still there (Judith Ruff is one) are planning restoration of the park to the way it was when we were there. And this includes putting in a new sprinkler pool! I hope the children in our old neighborhood enjoy it as much as we did all those years ago. West Salem has become very much as it was in the 40's through 60's - neighborhood gatherings, looking out for one another, keeping the area clean , friendly, family-oriented, safe, and beautiful. If you can't get a chance to visit, check out their web site on Facebook. - Terryll Brewer Gilliam (Forever proud to have called West Salem "home".)
11/12/18 10:13 PM
#109

Hey, Everybody I've been home for almost 3 weeks and I'm doing great. I'm now concentrating on increasing my stamina and endurance.

I want all of you to know that I am overwhelmed and humbled by the responses from all of you with your love, cards, letters, prayers, Facebook comments, "Stand and Lean" comments, RJ Reynolds comments, and the church family.

You all have made the recovery process so much easier for me to push at increasing my stamina and endurance. I just didn't realize that many people cared for me and it feels good!

Thank you all!
08/01/21 09:03 PM
#112

So very sorry to hear this Anita. Glad you are okay. My sympathy for the loss of your husband. Mary Lou Bates Flynt
08/03/21 03:27 PM
#113

Anita, I too am so sorry to hear of your husband's passing. I have been married for 55 years on the 6 th and am we aware of your great loss; however, we must be so thankful for being able to have had our soulmates for so long and for being able to make those fabulous memories together. I will be praying for your peace and comfort.

Pam Bain Davis