R J Reynolds Senior High School
Class Of 1962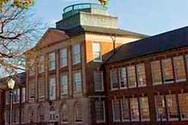 Message Forum
02/19/22 11:49 AM
#126

I just ordered it too. Thanks and hello, Nancy (Crews) Ash, Frisco, TX
02/19/22 12:41 PM
#127

I just read Dianne Hobbs' book! It is a fascinating read, highlighting an incredible journey by a very strong woman! Congratulations, Dianne and thank you for sharing your story.
02/20/22 12:28 PM
#128

Thanks both of you. It's good to hear from you and I hope you are both well and happy!
02/20/22 12:29 PM
#129

Richard, let me know what you think of it!
02/20/22 02:12 PM
#130

Dianne,

I would love to read your book but I do not order on line. If I can buy it from you, I will do so. Sorry, but my Visa

was compromised on line so I am weary of ever doing it again.

Thank you. Maybe you have a suggestion. I'm turning 78 in march and feel it would be to my advantage to read it.

Jean "Ziggie Ziglar

(366) 722-7085
02/20/22 06:31 PM
#131

I Ordered from Amazon Dianne's Book Thursday should recrived Monday 2/21/22.
02/21/22 07:26 AM
#132

Dianne, well written and an inspiring story. I enjoyed your comments regarding having your mate and or family members with you during Doctors appointments. Following up on prescriptions and interactions. Thanks
02/21/22 01:38 PM
#133

Mine was delivered this morning. Can hardly wait to read it.
02/21/22 06:28 PM
#134

Thanks for the feedback Charlie!
02/21/22 06:30 PM
#135

I'm so glad you found the book helpful. It was nice of you to let me know. Hope you're well and happy!
02/21/22 09:24 PM
#136

Diane,

I've just finished your book, & I'm both appalled & amazed. Appalled at what happened to you & amazed at your intelligence, courage & strength in dealing with a truly unbelievable situation.

May you have a long, healthy & happy life.

Bobby
02/22/22 07:54 AM
#137

May I add one more comment on Dianne's fine book, on reading it more closely?

She has done everyone a great favor by chronicling her descent into medical purgatory and her emergence from it, with her intelligence, grit and charm intact.

Medical folks need to read this -- a 'how-to' and 'how-not-to' primer. For the rest of us, it's a roadmap to dealing with great adversity. Thank you, Dianne!
02/22/22 12:13 PM
#138

Dianne, I read your book as soon as I got it, and I so much appreciate your writing of your experiences, and how you and your loved ones managed to pull through this horrible experience. I have a granddaughter in nursing school and I plan to send her a copy. Now every time I get into an awkward situation, such as getting down on the floor to look for something and trying to figure out how to get back up, I ask myself "What would Dianne do?". You have given us wonderful insight and encouragement for managing the "adventures" of aging. Hope you continue to improve, and you continue your writing.
02/23/22 11:35 AM
#139

Search on only: "Losing My Mind" for her book.

Had trouble finding it on Amazon until I used just that main title!
02/23/22 05:01 PM
#140

Just got my books in the mail for me and putter. Will be reading on our trip to Fla to see daughter. Looking forward to it. The reviews are wonderful. You are an Amazon and talented lady❤️C
02/23/22 06:06 PM
#141

Diane, I ordered my copy today. I am anticipating reading it, but with some anxiety. My mother-in-law was diagnosed with early onset Alzheimer's at age 53, and she lived in a state of slow decline until she died 20 years later. Accounts of people who have this terrible disease are very difficult for me because I worry for my husband. So far he is fine, but that kernel of fear is always present. Nevertheless, I do look forward to learning the story of your determination and courage in the face of an erroneous and devastating diagnosis.
02/24/22 01:08 PM
#142

DIANNE,

MY COMPLIMENTS ON A WELL WRITTEN, SAD BUT GREAT ENDING STORY OF YOUR SAGA. HALLELUJAH FOR YOUR PERSEVERENCE AND STAMINA TO GET BACK TO YOUR SUCCESSFUL LIFE. I HURT FOR YOU THAT YOU LOST THE LOVE OF YOUR LIFE, JUDE. I JUST REGRET THAT IT TOOK YOU SO LONG TO GET HIM OUT OF YOUR LIFE. I KNOW I SHOULD HAVE SOME COMPASSION FOR HIM AS HE IS SUFFERING FROM HIS OWN DEMONS. I AM JUST SORRY HE TOOK HIS PROBLEMS OUT ON YOU WHO IS A GREAT LADY, FRIEND AND CLASSMATE OF MINE. GOD BLESS YOU DIANNE AND MAY HE OUR LORD AND SAVIOUR BE WITH YOU ALWAYS! CUDOS TO YOUR SON AND FAMILY WHO HAVE STOOD BESIDE YOU ALL THE WAY THROUGH THIS ORDEAL!

PHIL HIGHTOWER
02/27/22 02:50 PM
#143

I was so very sad to hear about the passing of our dear classmate and friend, Steve Blake. I can still see him laughing and welcoming everyone at our last reunion. We never know when it will be our time to be called home, but more than ever, I feel the urgency to make a difference while I still can... Gratitude to Steve for the man he was, for the life he lived, and for his reminding me that there is still time to do God's work... Steve, you will be missed but fondly remembered... Pam Bain Davis
10/04/22 01:12 PM
#144

I have really enjoyed all the pictures posted of the 60th class reunion. It hardly seems possible that 60 years have passed since we walked across the Reynolds stage, excited and looking forward to the unknown future. I wish I could have joined you this time, but living in California, I just couldn't face another cross country flight with canccelled connections and luggage problems. One such trip in June was all I could face this year. Love the pictures - everyone looked very happy and it was so good to see all the familiar faces. Some of you just don't seem to age at all. Jewel Hill still looks just like she did when we went to Old Town together! I am doing well here on the coast of California, enjoying the beautiful weather and planning some future trips - I hope to see some of you next year when I plan to come back for a visit. Congratulations on a happy 60th Reunion!
10/05/22 04:26 PM
#145

Loved seeing all the reunion photos - what a group !!!
10/06/22 01:29 PM
#146

Our 65th was wonderful! I loved renewing friendships and sharing memories with each of you. I haven't laughed so much in a long time! Just looking at all the pictures brings back all the moments! How did this class turn out so special and still young? I love all of you.
10/20/22 12:15 PM
#147

Our 60th reunion was such fun, and if you were not there, you were surely missed. Needless to say, we were all happy to be there to see each other and to share the good memories that we had in our youth at dear old Reynolds. Of course, none of us had changed because we are now not only blind but also just happy to be alive. We all realized how grateful we were to Cam and her "angel committee" for taking all the time to organize such a fabulous event. Winston-Salem has changed and is a thriving, happening city with a modern class! we certainly enjoyed our evening at "Roar", a new experience for all us old folk. It was a four story facility with virtual games, restaurants, and of course, bars...Then our next event was held at the Dize Camp that we all frequented during our Youth. It was de ja vu and memories of all kinds were streaking through our heads... The main thing was we were all together to enjoy each other for possibly the last time... Thank you to everyone who took part in the organization and happening of this amazing event. Love you all, Pam Davis 🥰>
10/23/22 04:36 PM
#148

Just wanted to thank everyone who was involved in planning the 60th reunion and all previous reunions. They always do a geat job. It was good to see everyone to reminisce about the past and catch up on the present. Those unable to attend were missed. Had a great time. Take care. Linda Brewer Hammett
10/25/22 08:18 AM
#149

Thank everyone for sharing all of these wonderful pictures of our reunion so pleasant to view our folks.

Blessings to all

jim
10/25/22 10:14 AM
#150

Many many thanks to Cam and the others who organized and carried out the wonderful activities of our 60th reunion. Despite the uncertainties of an impending tropical storm, you all pulled off a fun event which enabled us to relax and enjoy visiting with our classmates. I for one am extremely grateful for all your efforts on our behalf. It will long be remembered as a stellar occasion in the history of our RJR Class of 1962.