R J Reynolds Senior High School
Class Of 1962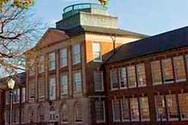 In Memory
Mickey Zauber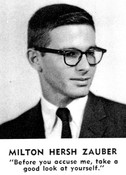 According to the Winston-Salem Journal, our classmate, Milton "Mike" Zauber has passed away. I will summarize the obituary as follows:
Milton "Mike" Zuber - Feb. 20, 1944 - April 5. 2012
Milton "Mike" Zauber, 68, passed away on April 5, 2012. He was born on February 20, 1944 to the late Milton and Louise Zauber. Mike had resided in Winston Salem since childhood and worked as an accountant there for many years. He had many friends who supported him during his illness. He was an avid sports fan and enjoyed activities such as traveling with friends and gardening.
Mike is survived by a sister, Linda Moore and husband Joseph of Raleigh, two nephews and many friends.A private memorial was to be held. Memorial gifts may be made to Kate B. Reynolds Hospice