R J Reynolds Senior High School
Class Of 1962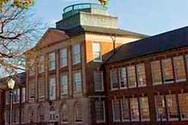 In Memory
Nola Foster (Sherman)
I am sorry to report that our classmate, Nola Foster (Sherman) passed away on July 13th, 2020. She was my good friend and though we seldom saw each other, still, I will miss the fact that she is gone. I am so grateful that she had such a great and productive life, including a great husband and family. Nola and I knew each other through the Luther League at Augsburg Luthern Church. From the photo, below, particularly compared to her photo in the annual, you probably wouldn't have recognized her. Back in the high school days, she was really nice, but quiet and reserved. Perhaps that is why she liked to hang out with the likes of Tommy Lockard and myself. We weren't smart, but for damn sure we weren't boring. Some years ago,when I saw her for the first time in probably 30 years, I didn't recognize her. She was strikingly beautiful. And then even the last time I saw her, which was probaby seven or eight years ago, she was still absolutely beautiful and had grown to be quite a woman. We did email back and forth occasionally and I have always been happy that we renewed our old friendship. Please read this obituary, and if you are like me, you will say, Wow! What a great lady.
OBITUARY
Nola Maria Sherman
JANUARY 8, 1945 – JULY 13, 2020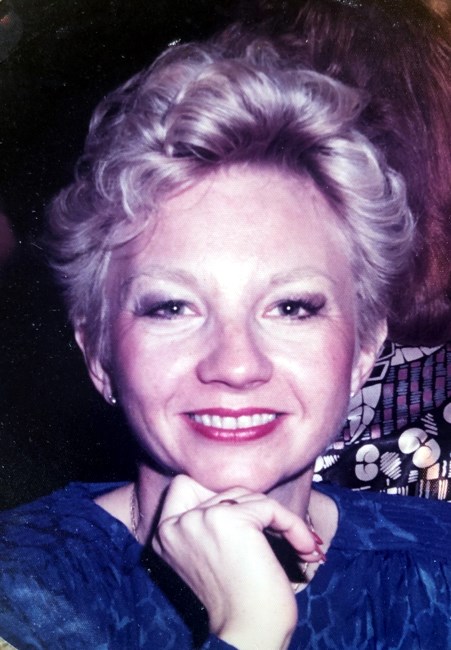 Nola Sherman 75, died Monday July 13th 2020 at her home with her family.
Nola Maria Foster Sherman was born on January 8th 1945 in Virginia, Minnesota to Mayme Maria Oja Foster and Dr. John Wesley Foster, she was the oldest of three children. The Foster family moved to Winston Salem, North Carolina after World War II in 1946. Nola graduated from RJ Reynolds Highschool in June of 1962 and went on to the University of North Carolina graduating in June of 1966, with a degree in Business Administration becoming one of the first women to earn this degree at UNC. As an ambitious 21 year old she landed a job with Cigna Insurance, traveling and living in 9 states. While working in Denver, Colorado she met her soul mate Greg Sherman who proposed to her on their first date in June of 1968. Nola was transferred to San Francisco, California and the young couple moved on New Year's Day in 1970. Two and a half years after the first date wedding proposal, Nola finally said yes and they were married at Grace Cathedral Church in San Francisco on December 24th 1970. In October of 1972 while working at Combined Insurance Greg was transferred and the couple moved to Visalia, CA. That year Nola earned her real estate brokerage license which ignited her prestigious 45 year real estate career in Visalia. On August 22nd 1975 their first child John Gregory Sherman was born. Greg and Nola started AG Financial Services in 1977 and became a full service mortgage banker. The following year on April 19th 1978 Nola gave birth to their second child Ashley Nicole Sherman McClain. In 1983 they bought a second home in Three Rivers, CA and it was here, she started "Nola's Arc" which consisted of birds, sheep, dogs, turtles and rabbits. They sold AG in 1990 to a regional bank. She started Sherman and Associates Real Estate and property management that same year. Her trademark green signs have been seen all across Visalia for the past 3 decades. In 2001 Greg and Nola bought a vacation home in Morro Bay where they would spend many weekends enjoying the central coast. She loved being with her family, spending time gardening, caring for her animals and of course selling real estate! Nola was the President of the Tulare County Association of Realtors in 1998. She volunteered for Habitat for Humanity, Abel Industries, and the Visalia friendship house for girls scouts. Nola was an iconic Visalia business women that was respected, admired and loved by many. Nola is survived by her loving husband Greg, two children John and Ashley, daughter and son in-law Natih and Ryan, brother Berry, and five grandchildren Farrah, Fifin, Kalum, Champ and Kasix. There will be a private graveside service for family members only and a public memorial and celebration of life to follow when allowed. Nola's wish in leu of flowers was to request donations to the College of the Sequoias Foundation https://www.cos.edu/en-us/administration/foundation
FAMILY

Gregory Allan Sherman, Husband
John Gregory Sherman, Son
Natih Sherman, Daughter-in-law
Ashley Nicole Sherman McClain, Daughter
Ryan McClain, Son-in-law
Farrah Jewell McClain, Granddaughter
Fifin J. McClain, Grandson
Champ McClain, Grandson
Kalum Jazzmyra Sherman, Granddaughter
Kasix Bayou Sherman, Grandson
Berry Foster, Brother